Contact us if you have been charged with a crime.
People make mistakes. Also, sometimes, we are accused of mistakes that we did not make. No matter the circumstances, if you're facing criminal charges, you deserve to have an experienced criminal defense attorney on your side inside and outside of the courtroom.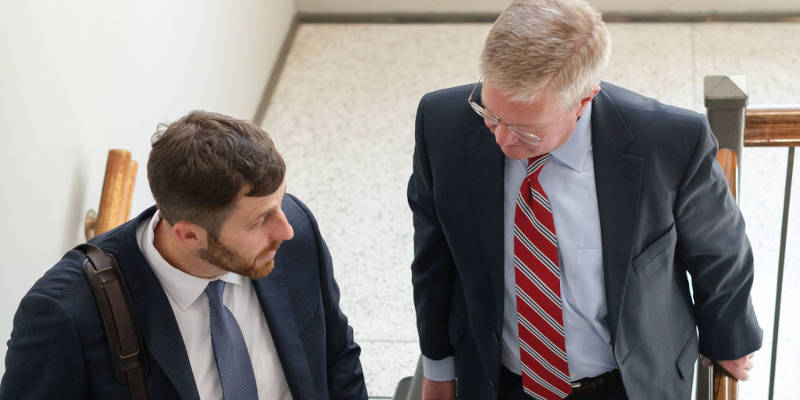 As Johnson DuRant, LLC, we understand and embrace that the responsibility of a criminal defense lawyer is to ensure the client receives ALL the protections provided by law – that is, to ensure that your rights are protected. We believe the goal should be forward thinking – to protect and better the client's future.
Our criminal defense attorney, Chris DuRant, has extensive knowledge and experience in criminal law, and "cut his teeth" learning the inside of our criminal system in South Carolina, having worked as a prosecutor for 10 years, including 8 years as the senior prosecutor for Clarendon County. He has litigated thousands of cases and successfully took countless numbers of those cases to trial by jury as a prosecutor, including offenses such as murder, attempted murder, assault and battery, burglary, armed robbery, felony driving under the influence, reckless homicide, larceny, drug trafficking and other drug offenses. He uses that experience, and tenacity and compassion for his clients, to obtain the best result possible when you find yourself or your loved one standing accused by law enforcement.
At Johnson DuRant, LLC, we will stand by you from start to finish. You should reach out to us if you're facing charges for:
Driving violations, including DUI
Violent offenses, including assault, robbery, sexual assault, or murder
Drug offenses, including possession, intent to distribute, or trafficking drugs
Misdemeanor or felony charges across all categories
We provide criminal defense services to clients throughout Manning, Sumter, and Santee, South Carolina and the surrounding areas of Clarendon County and Orangeburg County. For more information about our law firm or to schedule a consultation, contact us today.
Similar Services We Offer: