Navigate the choppy waters of real estate litigation.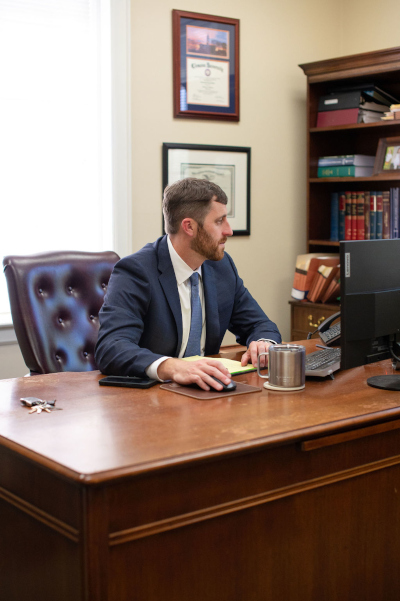 Real estate litigation can be a real headache for property owners. Disputes over property lines, disagreements with landlords or tenants, and issues with real estate contracts can all lead to complex legal battles. But don't worry, that's where we at Johnson DuRant, LLC step in.
We're more than just a law firm. We're part of the community, serving our friends and neighbors in Manning, Sumter, and Santee, South Carolina, and the surrounding areas of Clarendon County and Orangeburg County. We're here to help you navigate the choppy waters of real estate litigation.
Real estate litigation can encompass various matters. For instance, as a homeowner, you may encounter a boundary disagreement with your neighbor. Or you might be a landlord facing a disagreement with a tenant. Or you could be a buyer or seller grappling with a breach of a real estate contract.
Let's talk about our attorneys, Chris DuRant and William Johnson, who both have decades of experience in the legal industry. Each is a highly skilled attorney who can handle your real estate litigation concerns. Chris has received awards like the 40 under 40 awards in Clarendon and Sumter Counties, as well as recognition as the Best Family Attorney. However, what truly distinguishes Chris and William is their dedication to their clients.
We'll help you understand your rights, represent you in negotiations or in court, and strive to resolve them in your best interest. We're committed to providing you with the support and representation you need, ideally as soon as a dispute arises. Please contact us if you're facing a real estate dispute and need help.