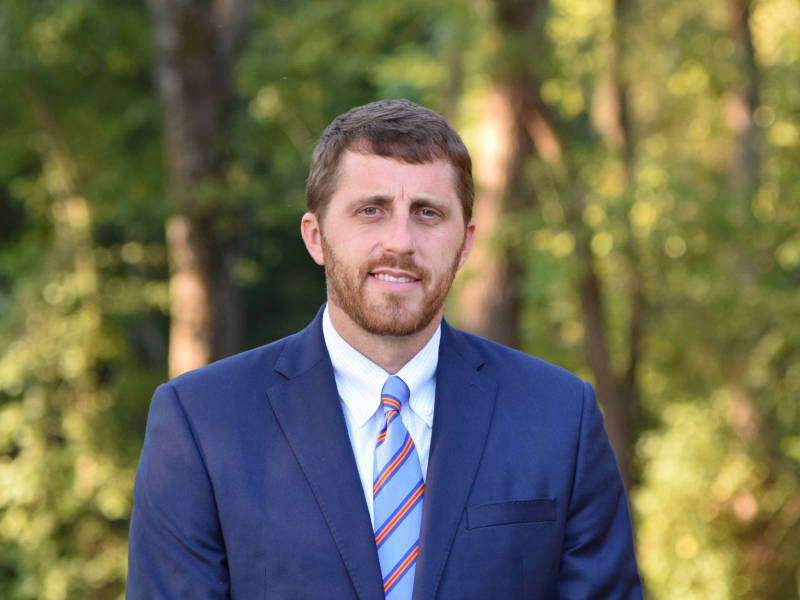 Chris DuRant is a lifelong resident of Clarendon County. Having grown up on a family farm where hard work and long hours were the norm, he learned the value of a strong work ethic at an early age. Chris graduated from Clemson University in 2005, earning a B.S. degree in management with an emphasis in agricultural business. After graduating from Clemson, he attended the Charleston School of Law and received his Juris Doctor in 2008.
After law school, Chris served as law clerk to the Honorable R. Ferrell Cothran, Jr., South Carolina Circuit Court Judge. Following his clerkship, he joined the Eighth Judicial Circuit Solicitor's Office under the Honorable Jerry W. Peace, where he served from 2009 until 2011 as an Assistant Solicitor, specializing in the prosecution of drug offenses. In 2011, Chris returned to serve his home community of Clarendon County, joining the Third Judicial Circuit Solicitor's Office under the Honorable Ernest A. Finney, III, where he served as the senior prosecutor and office manager for Clarendon County until 2019.
Since his return to Clarendon County, Chris has also been engaged in the private practice of law. In 2011, he joined with his law partner, William Johnson, and developed a diverse general practice focusing on family law, personal injury, workers' compensation, real estate transactions and litigation, estate planning and administration, and general civil litigation. In 2019, Chris stepped away from the Solicitor's Office to focus his full-time efforts in private practice and has since put his extensive prosecutorial experience to work in the practice of criminal defense.
In addition to the South Carolina Bar, Chris is admitted to practice in the United States District Court, District of South Carolina.
Chris is an active member of New Harmony Presbyterian Church in Alcolu, SC, where he serves as a Ruling Elder, as an officer with Men of the Covenant, and as Sunday School Superintendent. He is married to Ansley Toole of Greenville, SC, and together they have three beautiful daughters who demand much of his time and attention.
Mr. DuRant has extensive knowledge and experience in criminal law, having worked as a prosecutor for 10 years, including 8 years as the senior prosecutor for Clarendon County. He has litigated thousands of cases and has successfully taken countless numbers of those cases to trial by jury, including offenses such as murder, attempted murder, burglary, armed robbery, assault and battery, felony driving under the influence, reckless homicide, property offenses, drug trafficking, and other drug offenses.